Collaborating with a team is crucial to progress as an image-maker. No one succeeds alone. The right blend of skills and talent is vital. We have brought together for the first time some of the biggest image-makers in the world, like Nick Knight and Fabien Baron, to help you create better work, together.
Enrol for free now
Nick Knight
Visionary image-maker
Marian Newman
Renowned nail artist
Alex Box
Legendary makeup artist
Jöerg Haas
Creative director and founder of BEINGHUNTED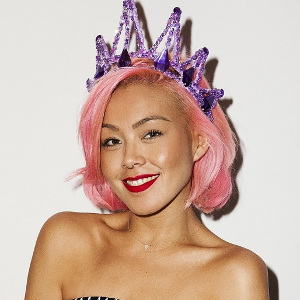 Soki Mak
Creative director, art director & fashion stylist
Fabien Baron
Iconic art director and creative director
Chris Sutton
Fashion Director
Marie Schuller
Award winning fashion film director
Bora Aksu
Fashion designer
Ellie Grace Cumming
Fashion director
Fred Butler
Props and accessories designer
Jenne Lombardo
Founder of MADE
What happens on the course?
Collaboration: Mastered focuses on helping you, step by step, brilliantly realise an image shoot as a team of creative and passionate collaborators. How well you work together and blend your vision is the difference between making and breaking it as an image-maker.
With the support of video masterclasses, tasks that will help you learn-by-doing, and case studies from some of the world's finest experts on collaboration, you are going to…
Understand and define who does what in a shoot
Know what goes into pre-production
Collaborate with a team on set
Learn how to manage feedback and creative conflict
Collectively debrief and agree on your perfect image
This course includes the exclusive opportunity to collaborate with iconic global whisky brand, Johnnie Walker, who will set a brief to help you progress your passion. To win commercial jobs, you need evidence in your portfolio that you can create exceptional work to a brand brief. This will be your chance to put everything you have learnt on the short course into practice for this world-famous brand.
Submit your creative before 10 November, and the best work will have the chance for exposure and to win a share of £10,000.
By the end of this free short course, you will have built new relationships, learnt how to collaborate better and created beautiful imagery that will be shared and celebrated with our global community.
Enrol for free now